Features
Line up of 0603, 0805, 1206 & 2512inch.
Suitable for current sensing of battery pack.
Please refer to Specification (Reference) at the Website to confirm the specification for more detail.
AEC-Q200 qualified.
Dimensions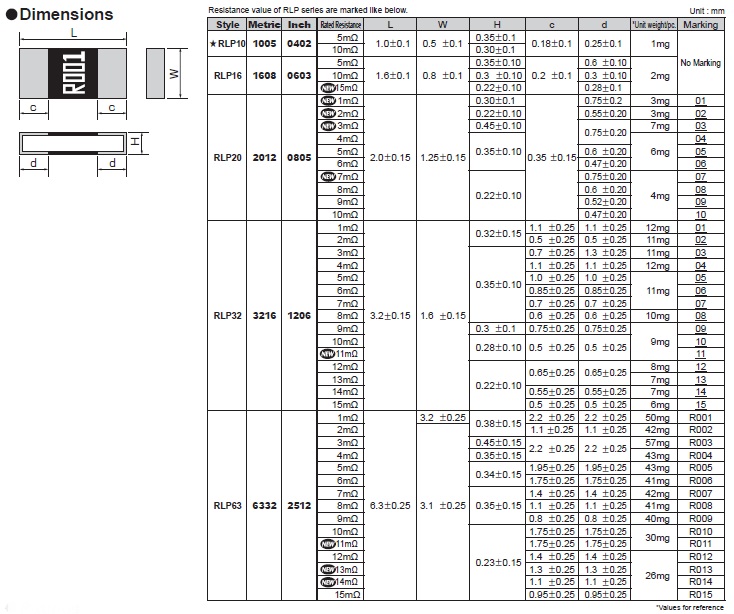 Ratings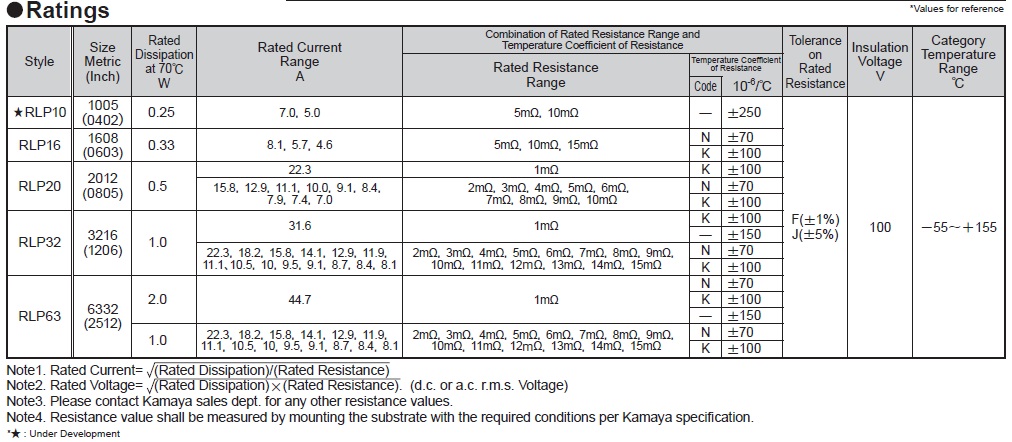 Recommended Land Pattern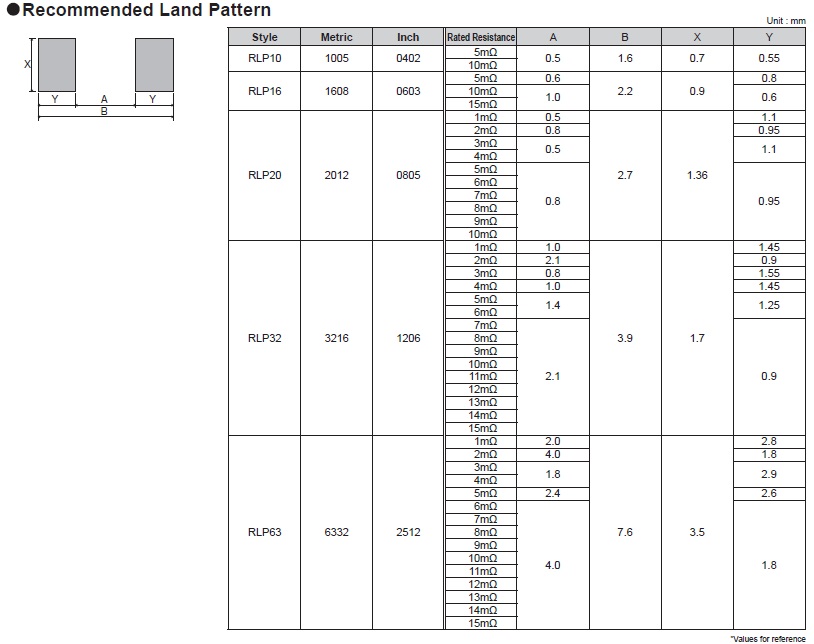 Part Number Description


Precaution
Resistance value changed by the soldering conditions. Please confirm the resistance value change for designing.